Does your home have atmosphere?
Flooring Colour Trends for 2018
What exactly is a trend, anyway? Is it the same thing as a fad? Trends and fads are in fact, not the same. A fad is short-lived, whereas a trend can continue to be in style for years. Now that we've established that, let's talk about flooring colour trends for 2018. At Atmosphere Flooring in Chilliwack, we take flooring colour trends seriously, especially when trying to match flooring with other home décor pieces. We offer a wide selection of flooring including hardwood flooring, carpet flooring, laminate flooring, vinyl flooring and tile flooring.
Flooring colour trends are always changing
Fashion, home décor and the auto industry all tend to follow similar palettes. Colour trends and styles are cyclical. You will see colour groupings come back over and over, but always with a bit of an updated twist. You will see a return at some point to the dusty roses with blues and the south-western colours of the 1980's, but they won't be exactly the same. They will be fine-tuned to meet today's preferences.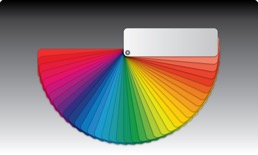 Victorian colours for 2018
The Victorian era is known for its jewel tones; deep reds, dark greens, strong teals, vibrant purples were used most often. For 2018, we are seeing a resurgence of those colours.
What does this mean to you when choosing finishes for your flooring or space? Colour fads are a great opportunity to accent your space and keep it current. Fads can be followed for smaller less expensive pieces such as accessories and art. As a rule of thumb, anything that won't be replaced, such as floors, should be kept in a pleasing neutral colour so that it can withstand the test of time.
Greys and beach colours are popular for flooring in 2018
The trend for flooring in 2018 and in recent years has shifted towards greys and beach colours in a light to medium tone. The good news is that all of the colours for 2018 work beautifully with that trend. This is also a great opportunity to think outside the box with your area rugs, mats and runners. Keep in mind that you can create your own area rug from any carpet that is available by the square foot.  We will simply send it out for binding. This provides you with flexibility as far as shape, size and edging of the area rug. You will be able to coordinate it with any other accent colours you may be using. Stairs are another opportunity to make a statement with bold colours and patterns.
If you have any questions about flooring colour trends for 2018, please stop by and see the flooring professionals at Atmosphere Flooring. We are always happy to assist you in coordinating your finishes to bring you a balanced, cohesive, beautiful space.
---