Does your home have atmosphere?
Sound Floor Solutions.
Gypsum Underlayment Chilliwack
No matter what type of flooring you are planning for your home, apartment building or office—carpet, tile, laminate, vinyl, or hardwood—we can help you achieve the highest possible STC and IIC ratings by optionally using our sound mat underneath the gypsum underlayment for additional soundproofing.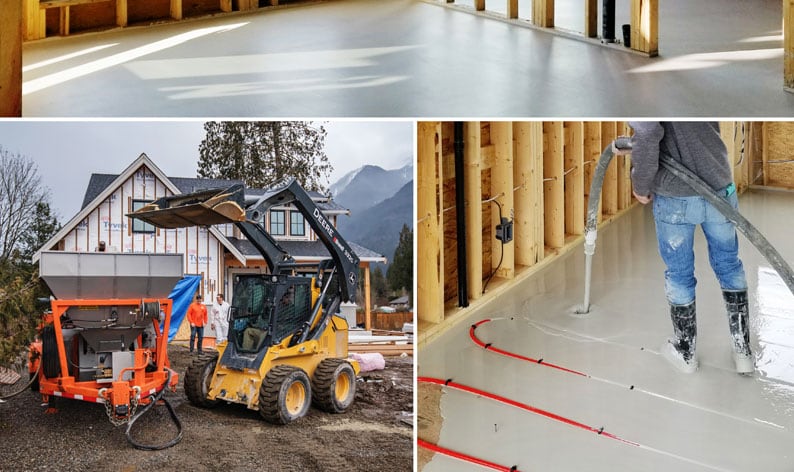 Gypsum underlayment: for your home.
Gypsum Underlayment
Gypsum underlayment is rated up to 4000 PSI making it the perfect substrate for any flooring type for your home. Whether you are building a new home with radiant heat or are looking for a way to prevent sound from traveling between floors, we can help you select and install the best gypsum underlayment and sound mat for your unique requirements.
Gypsum underlayment: for your multi-family residential project.
Gypsum Underlayment
With our state-of-the-art batch plant mixer/pump no other gypsum underlayment company can provide quality control like Atmosphere Flooring Solutions. Our batch plant mixer/pump electronically regulates the ingredients of each batch and provides a daily report to prove it. As a flooring company, we take great pride in installing the hardest, flattest gypsum floors in the industry…and when you hire Atmosphere to install your gypsum underlayment and your flooring and tile you can rest assured there will be no argument about floor prep.