Does your home have atmosphere?
Our Story
• About Atmosphere Flooring Solutions, Chilliwack
Atmosphere Flooring Solutions is a family owned and run flooring company that strives to continue to serve both its commercial and residential flooring customers in a familial, comfortable and trustworthy way.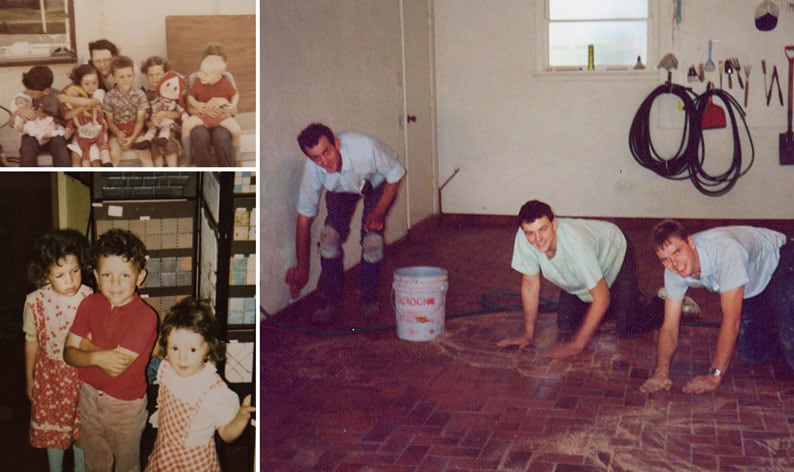 Like many modern-day success stories, Atmosphere can look back to its simple beginnings. Owner Eric Klaassen has been involved in the flooring industry for over 35 years; as a young child he helped his mom find samples for customers in their show room, and he started working with his Dad and brothers soon after that, tiling his first tub surround at the age of 10.
Atmosphere was started by Eric in 2004, with a solid base of expert knowledge, a good work ethic and strong integrity. The Atmosphere team has grown over the years into a large group of dedicated people including long-time supplier partners, sales staff, administrative team and installation experts who are all focused on delivering flooring dreams to our great and loyal customers.
With over 800 years of combined experience in sales and installation of flooring products, we at Atmosphere make it our goal to ensure that you, our customer, will always receive the best value. With knowledgeable salespeople, experienced installers, competitive pricing and lifetime installations warranty on all residential installations we are confident you will receive the best value at Atmosphere. Our team can handle projects of any size, ranging from your smallest flooring job to large-scale commercial projects. We continue to look for new and improved ways to help you find the floor that you've been searching for and deliver an unparalleled flooring project experience that meets the highest industry standards.
We take pride in turning your house into a home.