Does your home have atmosphere?
Beautiful flooring for your home.
Home Flooring Chilliwack
If you are feeling overwhelmed by too many flooring choices or by the design process, we can help. At Atmosphere Flooring Solutions in Chilliwack, BC, our dedicated and experienced team can help you curate the best flooring options for your lifestyle—carpet, hardwood floors, laminate, tile, etc. We even offer a Lifetime Installation Warranty on all of our floors to provide you with complete peace of mind.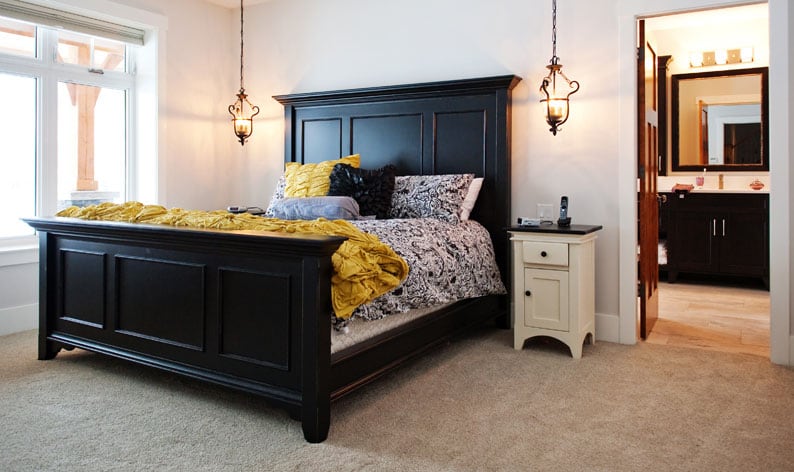 Carpet: soft and comfortable.
Residential Carpet Shop
All carpet options from Atmosphere Flooring Solutions provides a soft, quiet comfort that is perfect for any house. If you are looking for stain, pet, and wear resistant carpet in an endless selection of colours and styles, we can help you find the right carpet for any space in your home. All of our carpet floors can be installed by our team of carpet installation experts who will go above and beyond to ensure that you are completely happy with your home's new carpet floors.
Vinyl and Vinyl Plank: durability meets beauty.
Vinyl Flooring
Vinyl flooring is a durable, beautiful, and affordable alternative to both ceramic tile and hardwood flooring. Offering the richness and texture of those more expensive options with scratch resistance, realistic visuals, and easier installation, this flooring is quickly becoming the flooring of choice for homeowners. With a range of tile, plank, and sheet options available, finding a unique design that suits your life has never been easier.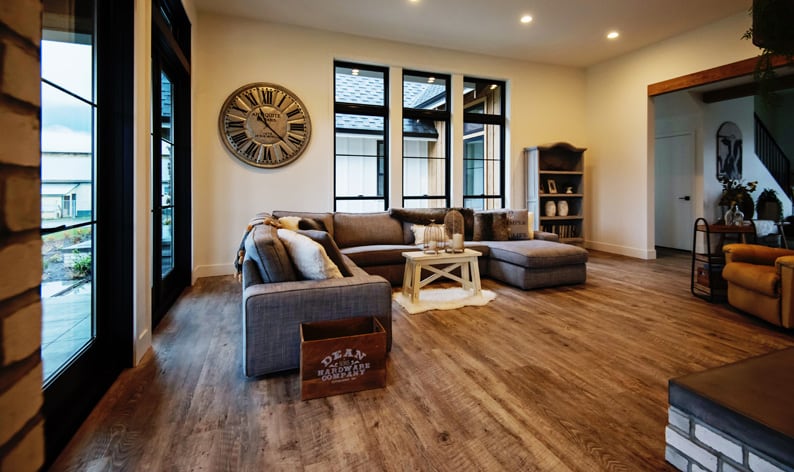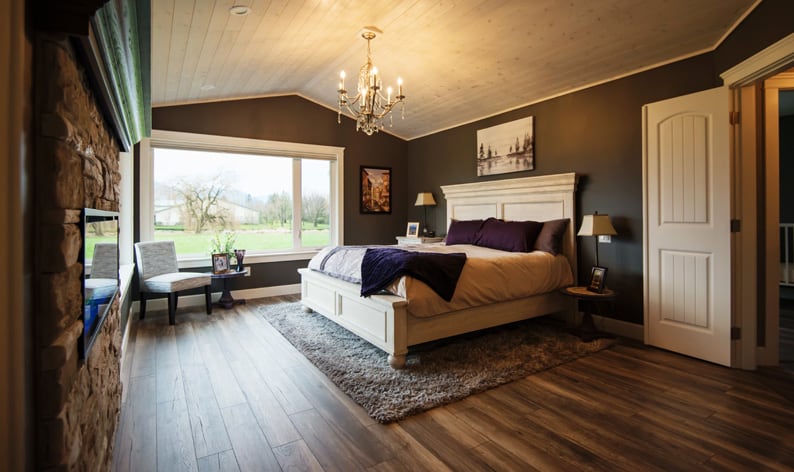 Laminate: modern styles and ultra-low maintenance.
Laminate Flooring Solutions
Since laminate flooring is scratch and impact resistant, it is the perfect option for pet owners who do not want to have to compromise on style. Laminate is also easy to install, making it a budget friendly alternative to hardwood.
Hardwood: timeless and durable.
Hardwood Engineered Flooring
If you are looking for a simple way to add an extra level of elegance and authenticity to your home, having hardwood engineered flooring installed throughout, can provide any space with a touch of traditional character. Whether you are looking for solid hardwood or engineered hardwood, our team can help you find the best floors for your specific wants and needs.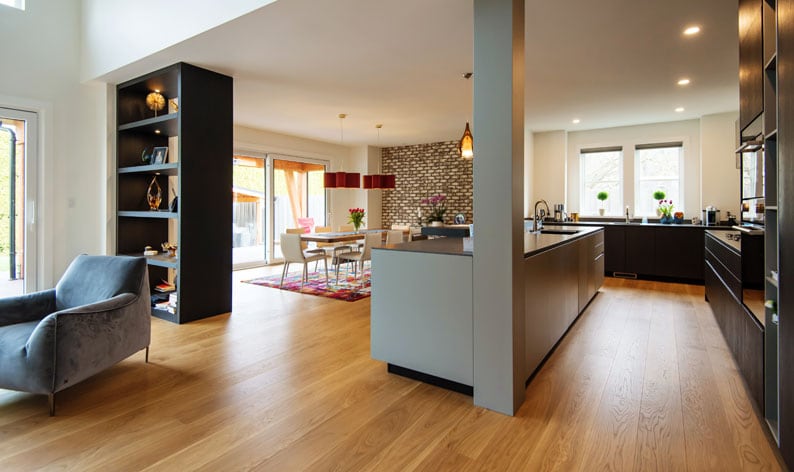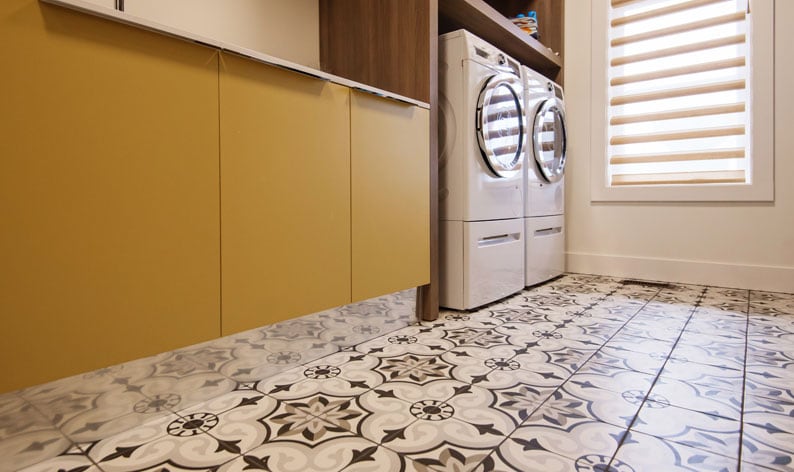 Tile: endless design options.
Tile Flooring and Walls
With thousands of options available, tiles are a great choice for homeowners who want to create a unique look for their space. Tiles are used across the entire home; bathrooms, kitchens and laundries, bedrooms, walls and outdoors. Whether you are looking to create your dream ensuite tile shower or stunning powder room feature wall, Atmosphere Flooring Solutions offers Chilliwack's largest tile selection and the expertise to help you design your project.
Gypsum Underlay: providing acoustical solutions.
Gypsum Underlay Or Acoustic Products
If you are building a new home from the ground up and are installing radiant heat, we can provide gypsum underlayment to significantly improve sound attenuation in your home in Chilliwack, BC. Alternatively, if you simply do not want to hear the kids running in the hallway upstairs or the tenant in your basement suite, gypsum underlayment is the solution for you. Atmosphere Flooring Solutions carries a wide range of acoustical underlayment options for any floors.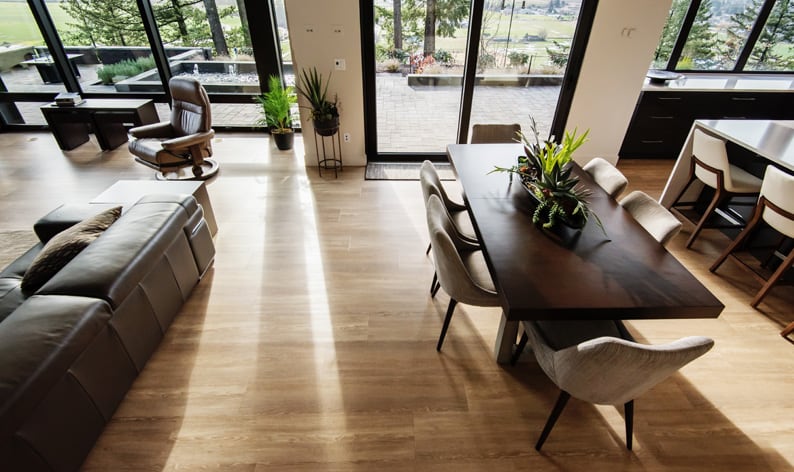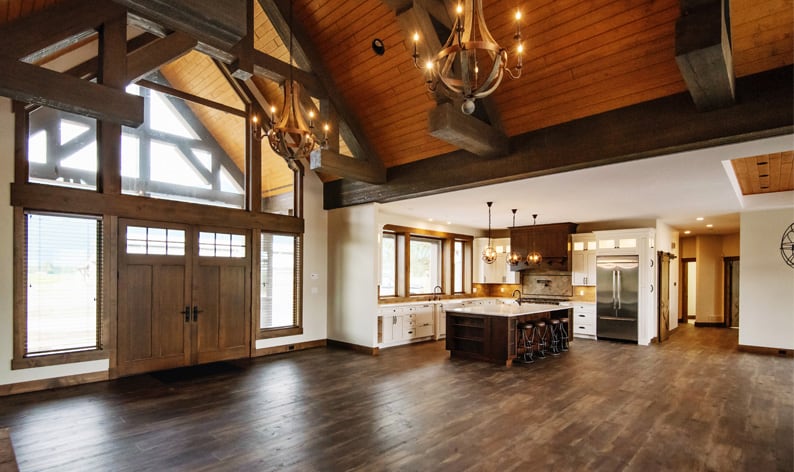 Installation: get it done right with our professional team.
Home Floor Installation Service
No matter what type of floors you are looking to have installed in your home—hardwood, tile, carpet, etc.—our services allow us to work with you every step of the way, providing onsite measurements, removal of old floors, and skillful installation of your new floors. All of our floor installation services are performed by our expert team in order to provide you with an amazing finished product and lasting satisfaction. Get in touch with us today to request a quote for new floors or to learn about our store warranty or services.