Does your home have atmosphere?
What are the Different Types of Tile Flooring?
There are many different types of tile flooring to choose from. What are the different types of tile flooring and how do you know which type to choose? What are the differences, and what works best for which application? At Atmosphere Flooring in Chilliwack, our knowledgeable staff can help you understand the different types of tile flooring that are best suited to your needs. 
Ceramic Tile Flooring
Ceramic tile flooring has been around since ancient Egypt. Clay Minerals are crushed and refined to powder. The powder is then compressed, fired and glazed. Ceramic tile tends to cost less to produce which can make it less expensive to purchase. Ceramic tile is a great choice but not just for budget reasons. Ceramic tiles offer flexibility in ways to introduce small-scale mosaics, saturated colours and complex patterns.
Ease of maintenance is necessary for the day-to-day running of our homes and work-space.  Unglazed ceramic tiles should be sealed, but sealing is unnecessary if the tiles are glazed. If you're not sure, just put a few droplets of water on the tile.  If they soak in, the tile is unglazed. The same goes for your grout.  Glazed and sealed tiles are easy to clean, and impervious to moisture.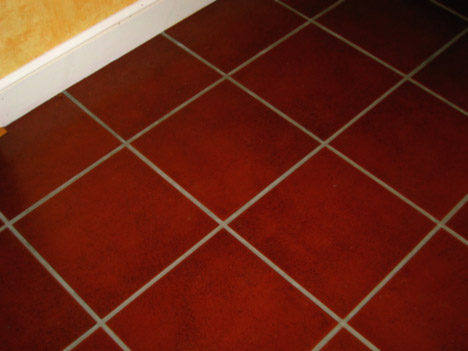 Porcelain Tile Flooring
Porcelain tiles are a step up in durability and wearability from ceramic tile. Porcelain tile flooring is resistant to stains, scratches, fading and chipping. It is more dense than ceramic tile, fired at higher temperatures and made from more refined clay. Porcelain tiles also offer the option of exterior applications if they are frost rated. Be sure to check with the manufacturer if an exterior application is what you need.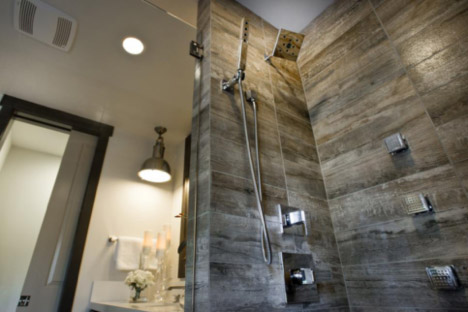 Stone Tile Flooring
Stone brings luxury to any space, but it doesn't come without its own particular maintenance needs. There are many options to choose from, including marble, granite, slate and travertine. In some cases stone can be used as an exterior application. All stone tile flooring needs to be sealed.  Sealing will protect it from staining. Softer stone such as marble and limestone is more sensitive to etching and staining, particularly from acids such as citric juice, wine and vinegar. Travertine is a form of marble. Slate will flake or shale because it is formed in layers.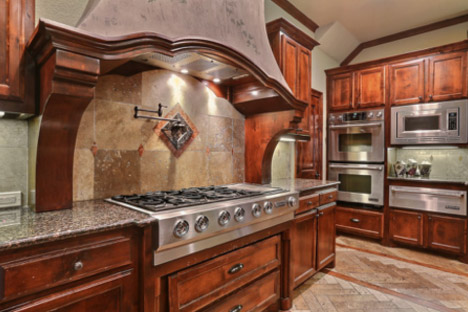 Mosaic Tile Flooring
Mosaics are available in ceramic, porcelain, stone, metals and glass, and mixed combinations of any of these. Mosaic tile flooring gives us an opportunity to accent a backsplash, fireplace, shower, or even a floor. They are also a perfect option for shower floors, or any type of space where you want to reduce the possibility of slipping. Mosaic tiles are beautiful on their own as well.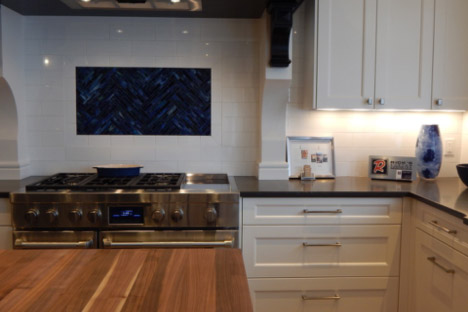 Listellos and Tile Edge
Listellos are usually narrow pieces that are designed to book-end or trim off decorative sections of tile, providing a transition from tile to tile or other surface. They are available in any type of tile there is, be it ceramic, stone, glass or metal. There are also metal or plastic tile edges, which are more subtle, but still very functional.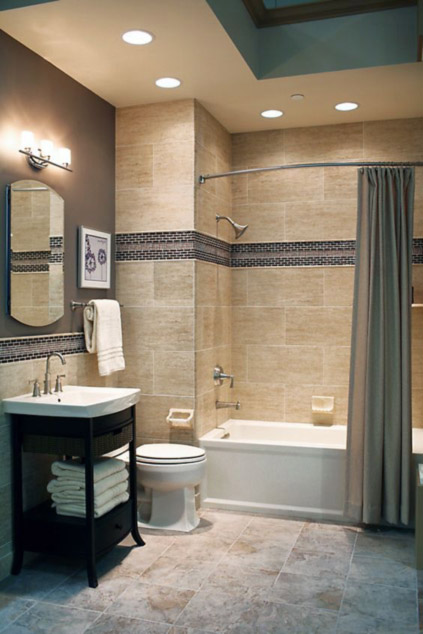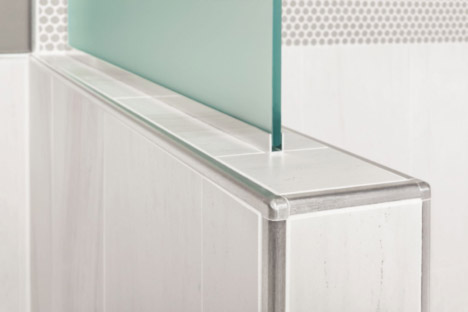 Our tile flooring experts in Chilliwack are happy to assist you in making a beautiful, cohesive choice for your space. Stop by and see us or call us with your tile flooring questions and needs. In addition to tile flooring, we carry a wide selection of hardwood flooring, carpet flooring, vinyl flooring and laminate flooring. If you would like to request an estimate on a specific type of flooring or ask us a question, please visit our Chilliwack location or contact us through our website. 
---